Lipstick Tube Cosmetic Bottles PVD Metallizing Evaporation Vacuum Coater
Description
[PVD] Physical Vapor Deposition: Vacuum deposition methods which can be used to deposit thin films and coatings.
DankoVAC Plastic Evaporation Vacuum Plating Machinery is easy to operate with high performance, equipped with thermal evaporation system.
Structure Type: Vertical structure or Horizontal structure.
Substrate Material: ABS,PS, PC, PP, PVC, Nylon, TPU (Plastic materials), acrylic glass.
Recommend Machine: Evaporation Coating Machine
Structure Type: Vertical structure or Horizontal structure.
A. Coating Film: Aluminum, Chrome, Cupper
B. Color: Silver color, Gold color, Semi-transparency, Red, Blue, Green, Grey, Black, Multicolor
C. Equipment with: UV line
D. Consumables in production: Aluminum / Chromium Wires, Paint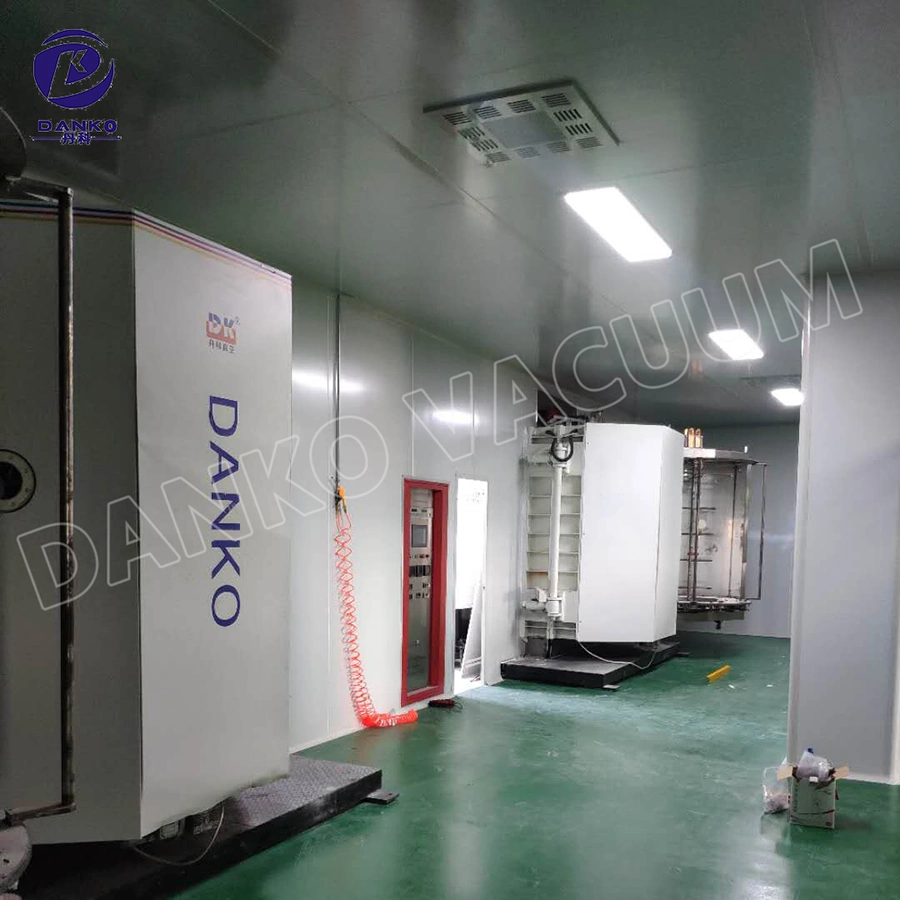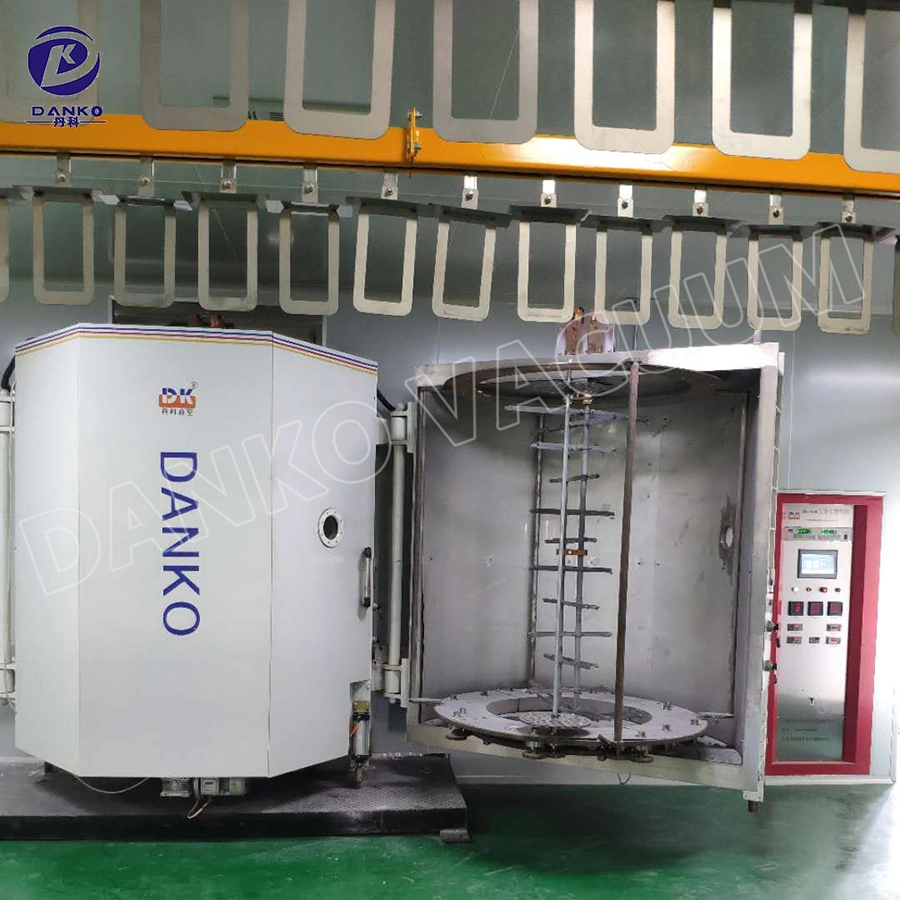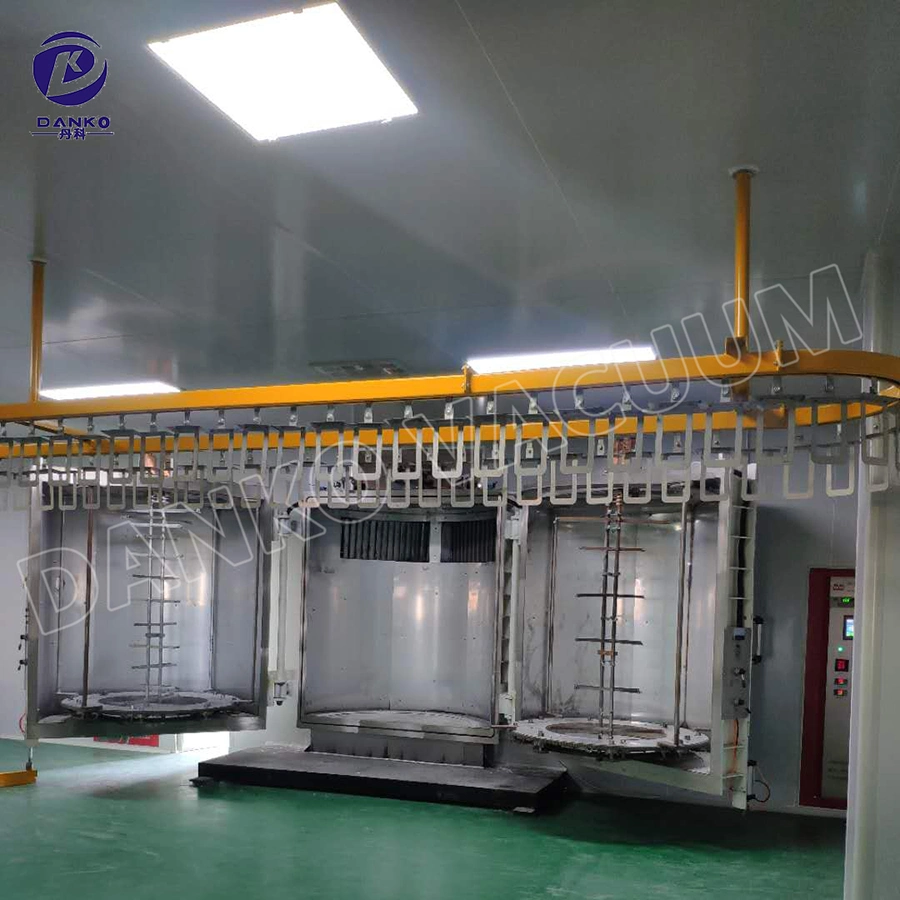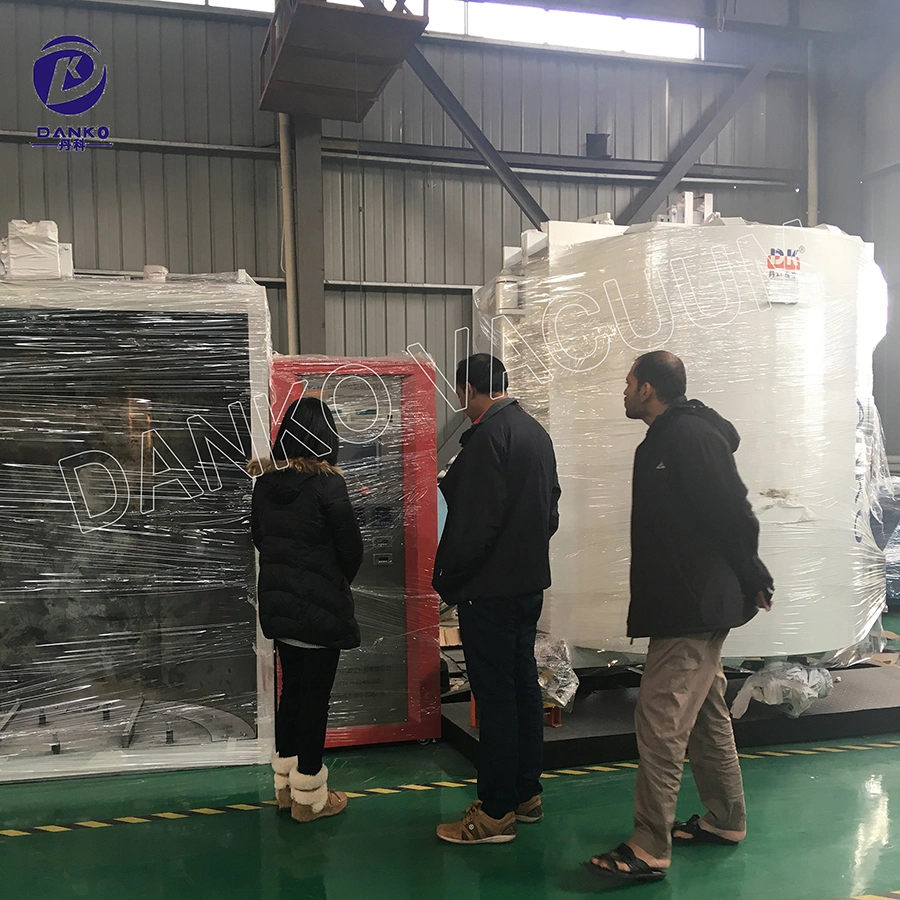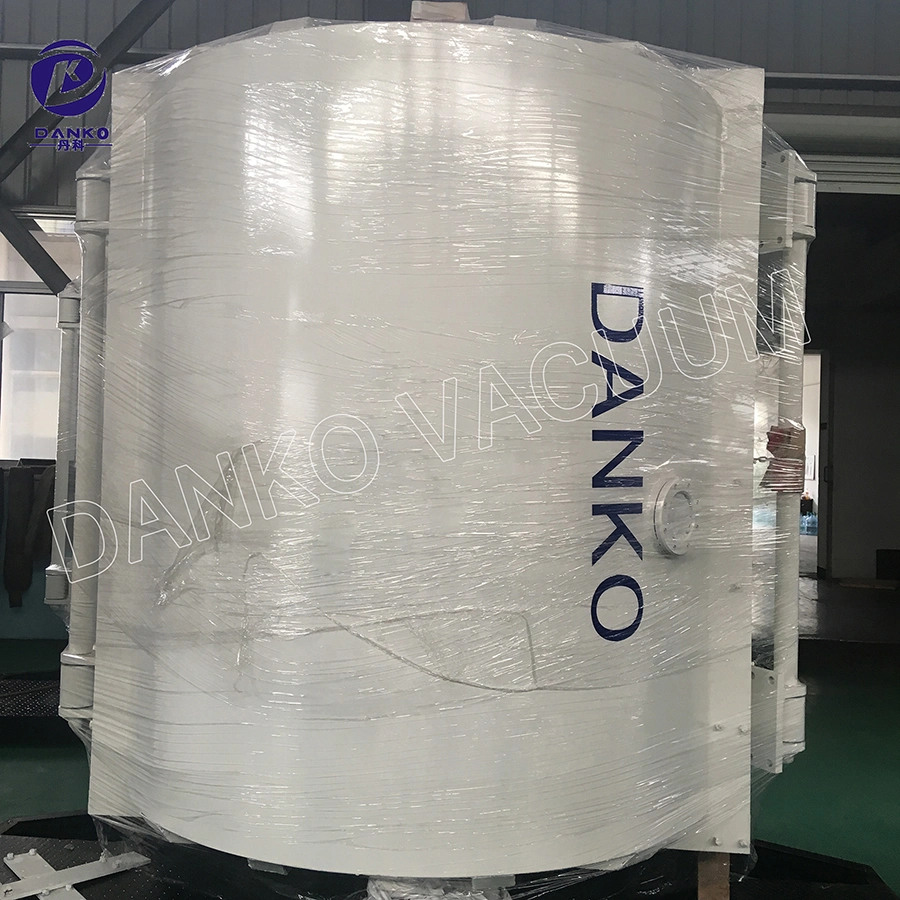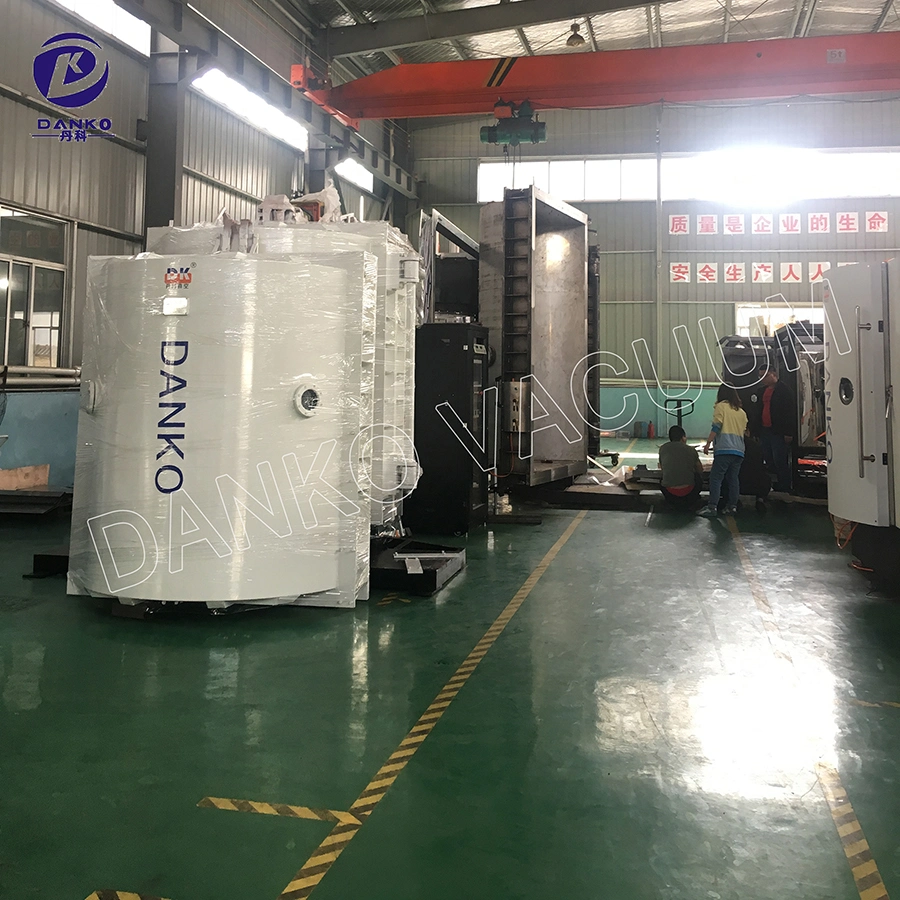 Process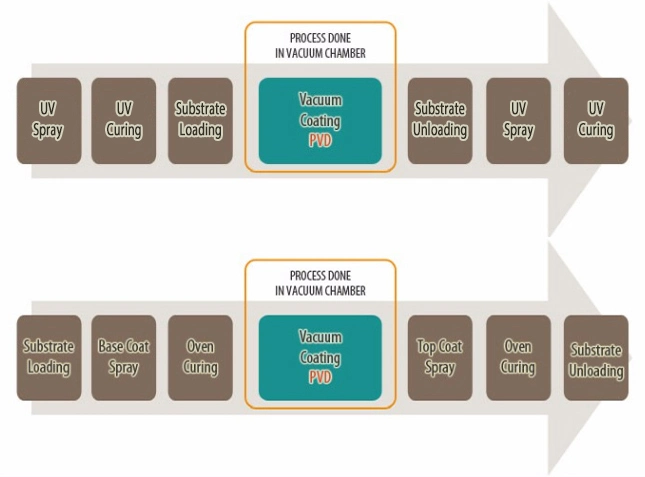 Application
A. Disposable tableware, such as fork and spoon
B. Plastic Artworks, such as
Christmas ball
C. Clothing Accessories, such as buttons, zippers
D. Shoe Materials, such as heels
E. Fittings, such as fan button, toys, phone shell, cosmetic bottle and cap
F. Glass jewelry, glass diamond, rhinestone,
G. Car logo, car inner decoration parts
F. Other plastic products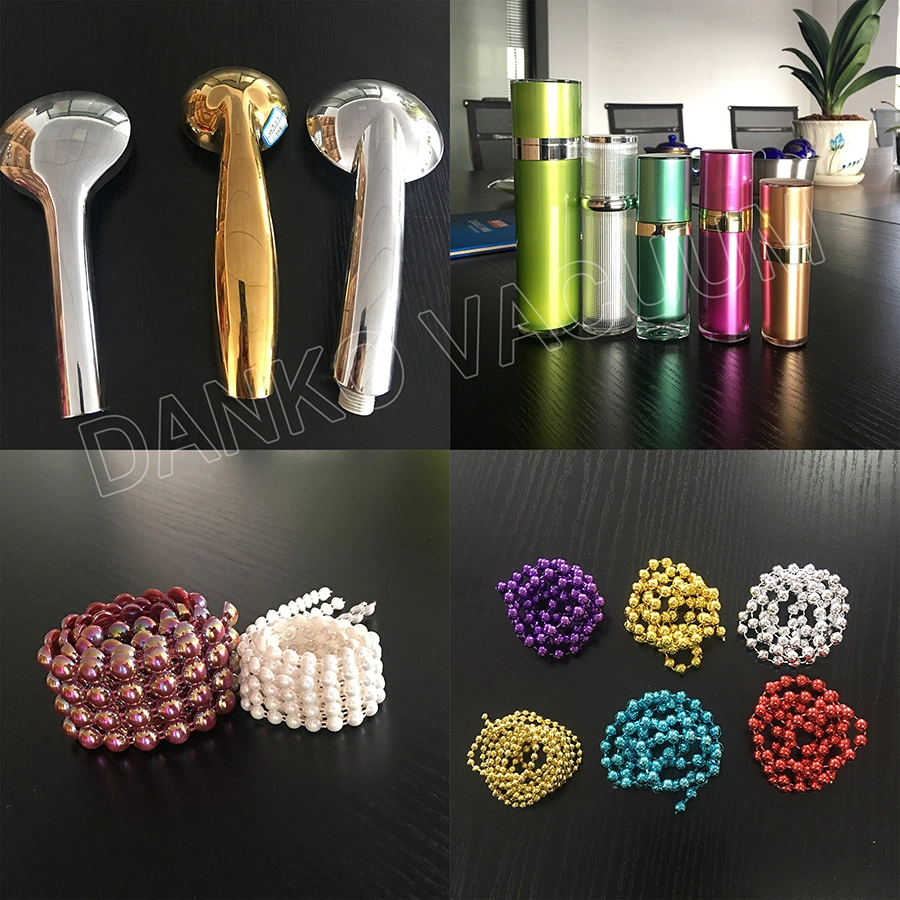 Advantages
A. Fast to film forming, with high deposition speed;
B. Beautiful Color, well distributed
C. Without any gas or liquid wasted
D. Working stably with good vacuum performance
E.

Customized processing services
F. High Standards to control quality
Configurations
A. Pumps:
Mechanical pump + roots pump + diffusion pump + holding pump (or optional: cryogenic pump, cryogenic pump system)
B. Limited Vacuum: 8*10-4 pa (cleanroom, no-loading)
C. Shaft: 6 / 8 /9 shafts
D. Power Sources: Resistance heating tungsten wire evaporator power supply, high voltage ion bombardment power supply,
thyristor power supply
E. Controlled by Manual, Semi-automatic, Full automatic, PLC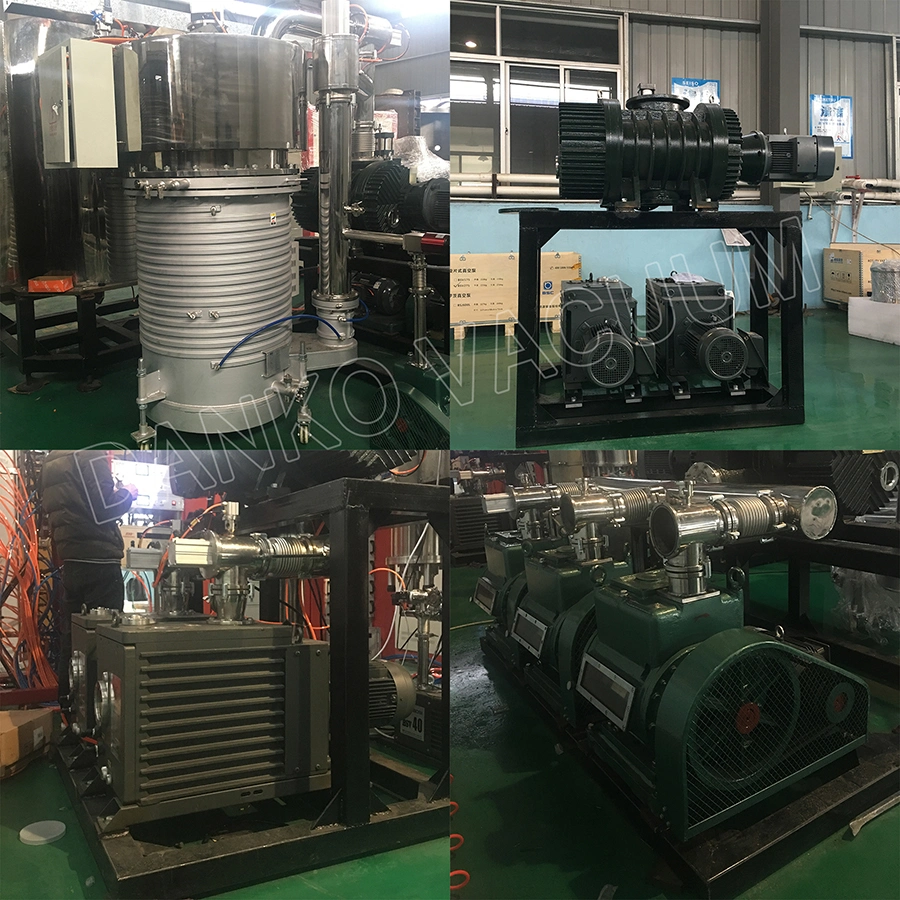 Customer visit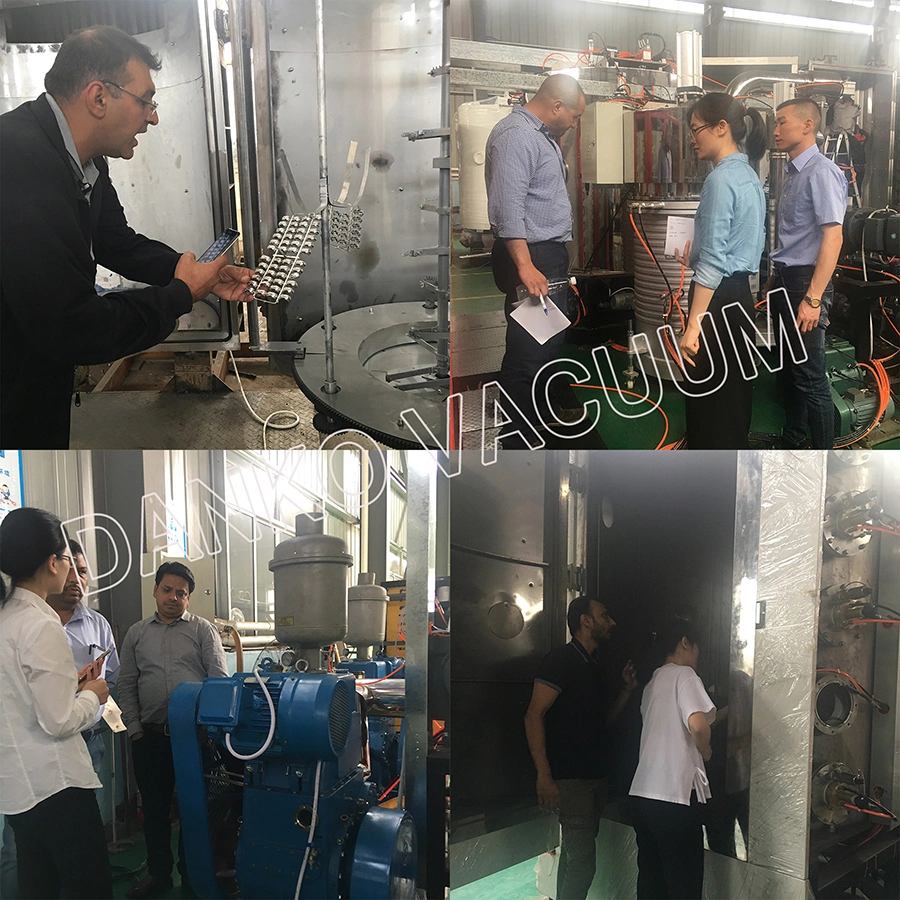 Shipment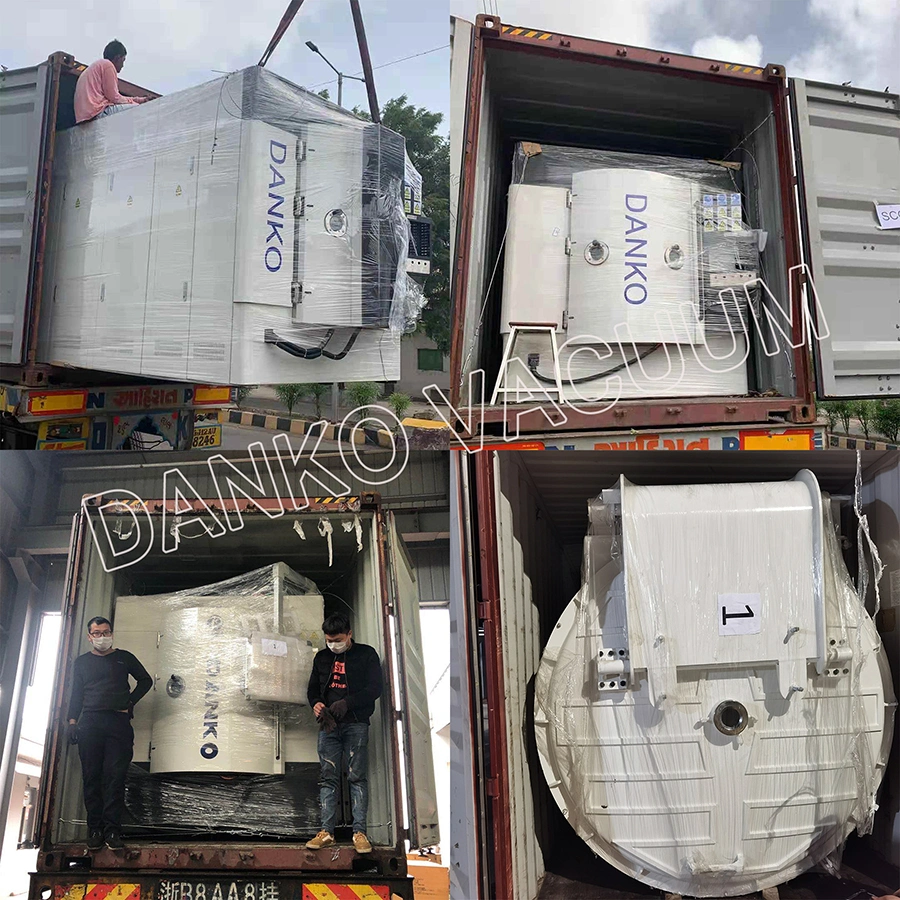 Workshop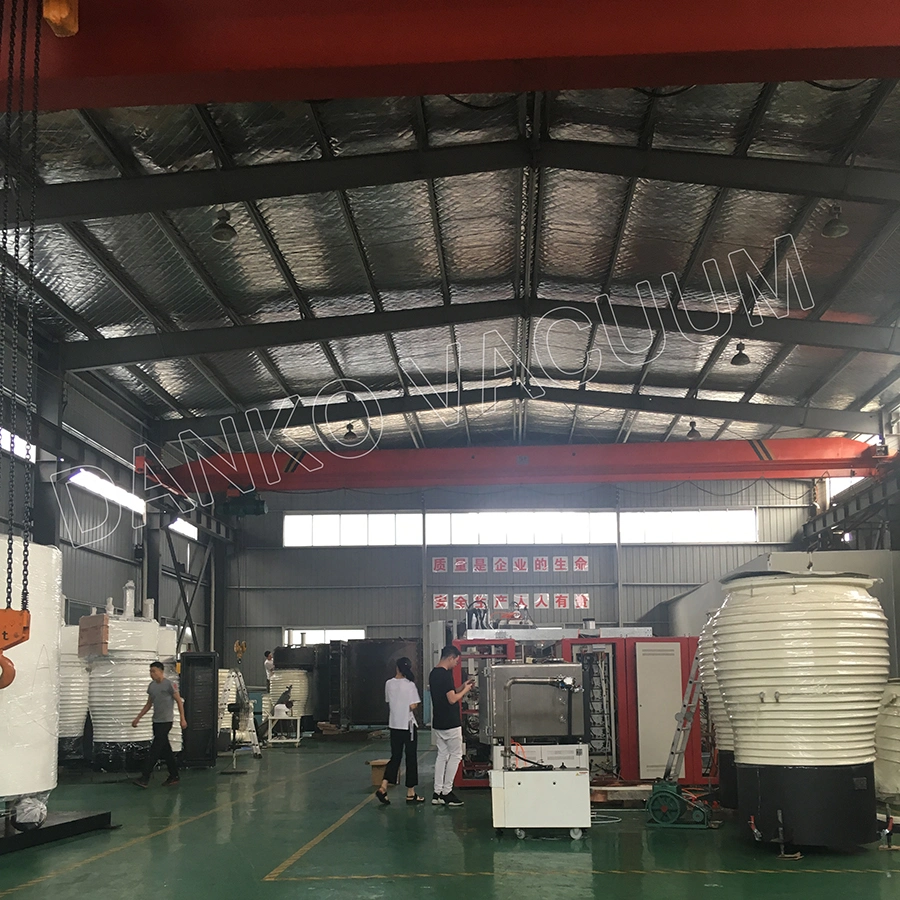 For more details on configurations quotations, please contact us.
Ningbo Danko Vacuum Technology Co.,Ltd
https://dankovac.en.made-in-china.com
Sara